Floor Doctors offers tile and bathtub refinishing services for floors, bathtubs, showers, and countertops.
Bathtub Refinishing 
Is your tub characterized by scum lines, chips in the surface, and discoloration? If so, these flaws don't have to stay forever. Instead of scrapping your tub and installing a new one, let us restore and transform your existing one — for a fraction of the cost.
Tile Refinishing
The Floor Doctors can seal your tiles and grout to prevent and reduce further staining of your tiles. We use industrial sealants which adhere to the tile and form a protective layer on the treated surface. Tile and grout sealing provides a temporary barrier and stops dirt and debris from penetrating onto your tiled floor. Thus reducing the damage caused by stains and making tile maintenance easier.
Initial protection via application of a high-quality sealant is extremely beneficial.  If concrete, tile, natural stone, and grout are not properly treated with protective agents, liquids, even water, can easily penetrate the materials; leaving unsightly stains and mineral deposits. The best solution is the application of an appropriate, long-lasting sealant to all hard surfaces, which will greatly help to guard against even the toughest stains.
Our selections of premium impregnating sealants provide deep protection from water, acid, and oil-based stains. Furthermore, we frequently recommend color-enhancing formulas, which enrich the natural luster of stone, concrete, and tile, while furnishing a penetrating sealant to preserve its radiant beauty. In most applications, we offer property  and business owners several options of sealants from which to choose. All sealed surfaces will require routine cleanings.  Property owners will be advised of appropriate maintenance programs.
Our Process
Floor Doctors also offers an epoxy grout color sealing service. Sometimes, grout joints become permanently stained and won't clean-up to their original color. This is especially true for grout in rooms that have a lot of moisture, such as kitchen or bath areas. The epoxy grout sealer forms a water-tight seal that covers all of the grout, creating a barrier that prevents stains and discoloration. This will protect your grout from dirt, mold, mildew, bacteria and water damage. Residential or commercial, Floor Doctors technicians will assist with your grout coloring and sealing requests.
WE CAN REFINISH YOUR:
Floors, Walls, Bathtub, Shower, Tub Surround, Countertop, Backsplash, Vanity
Before and After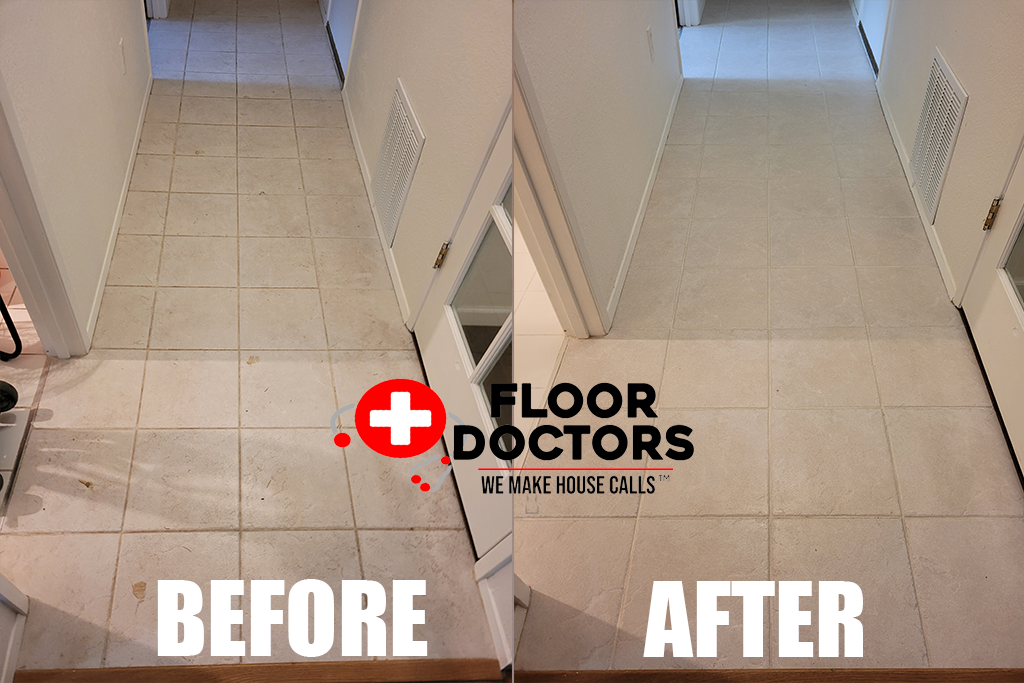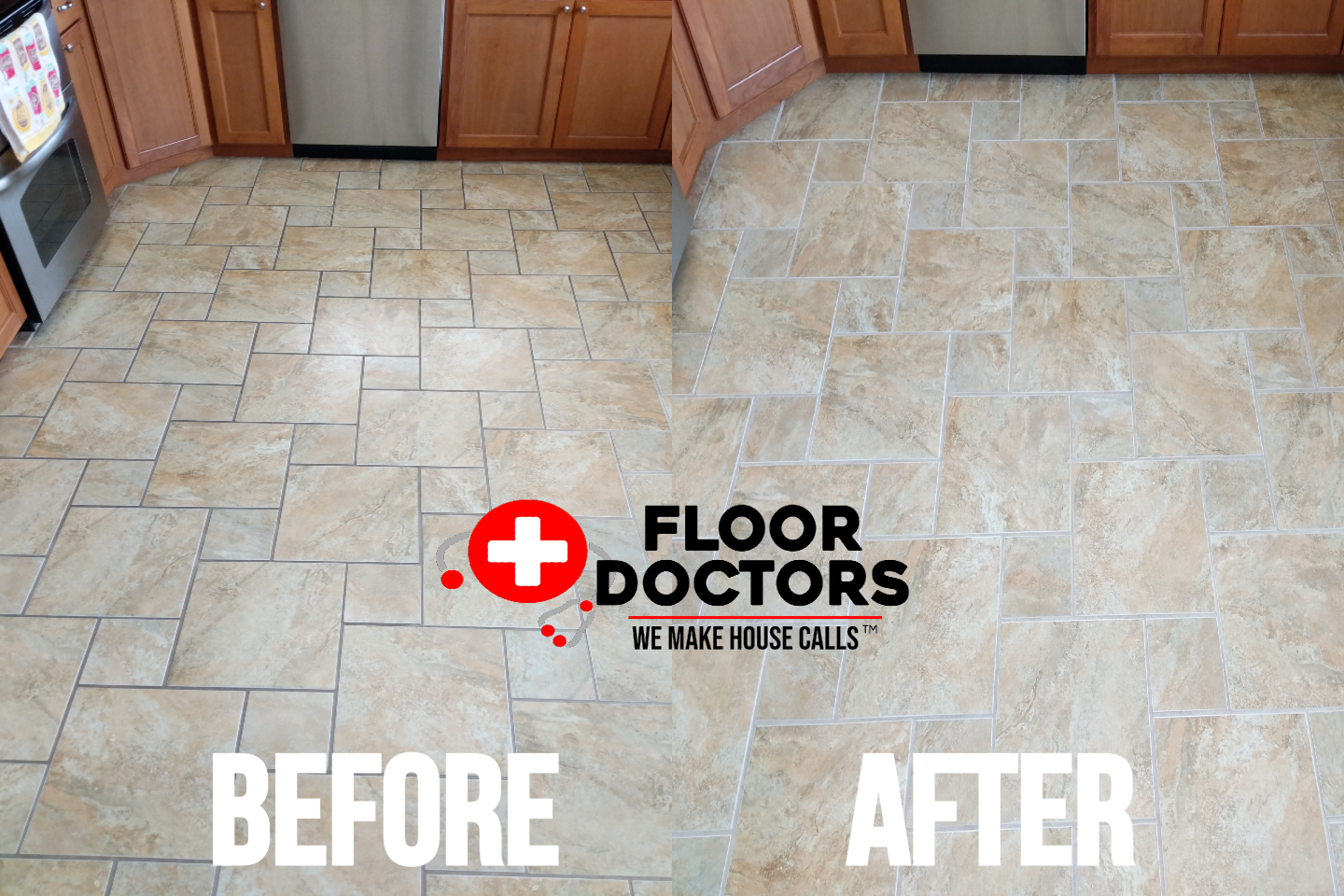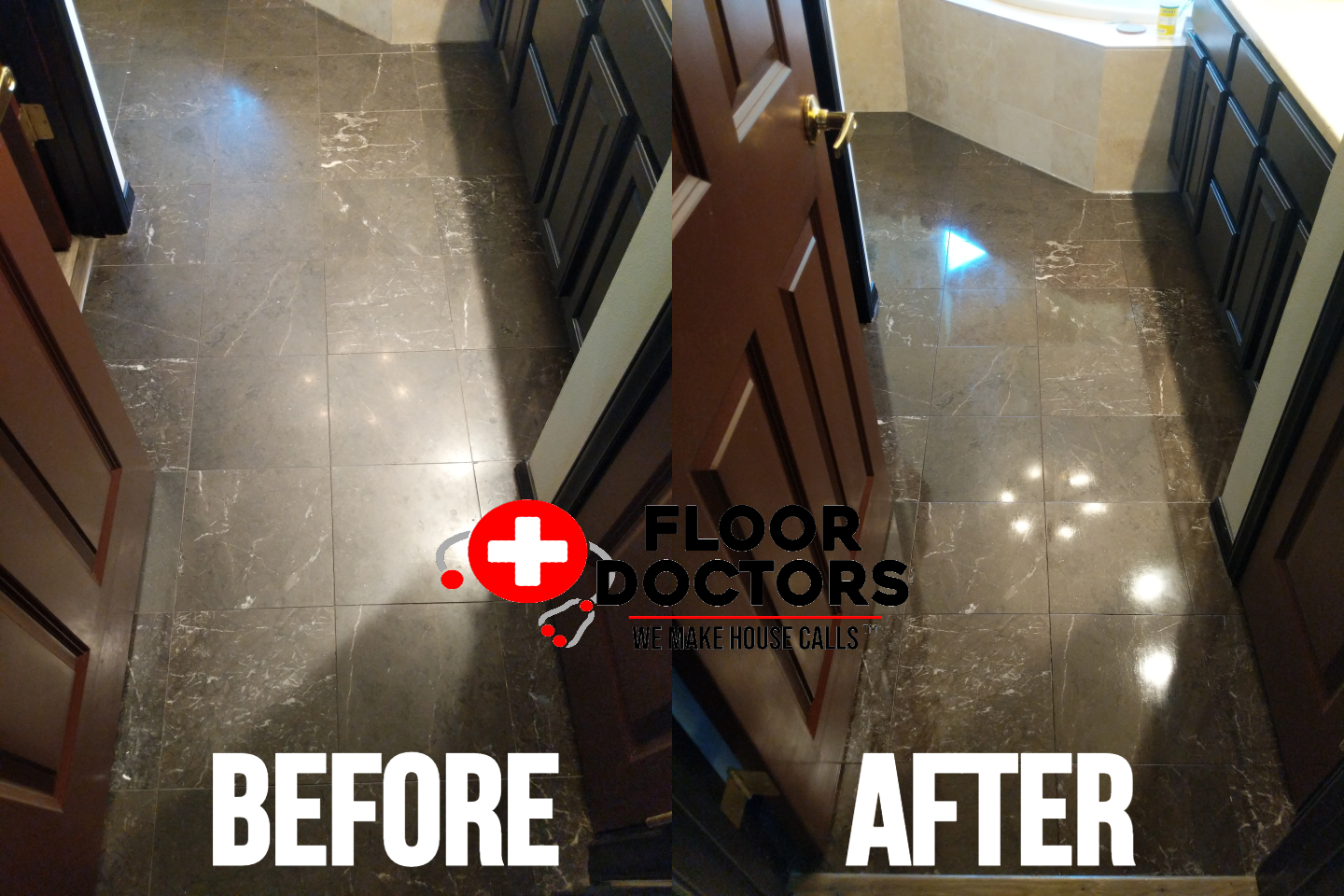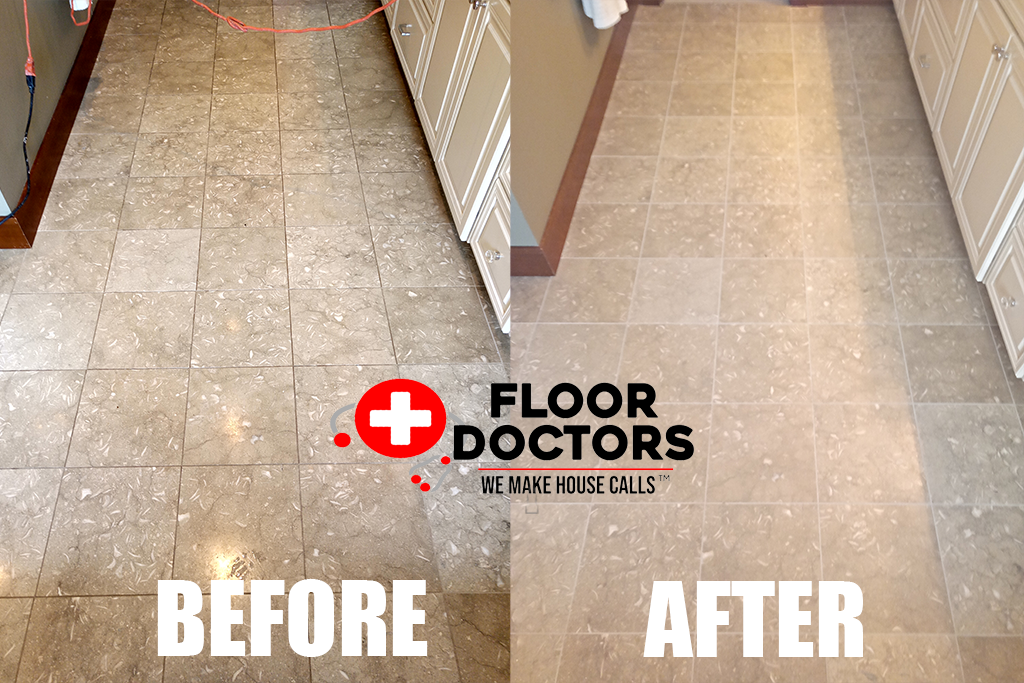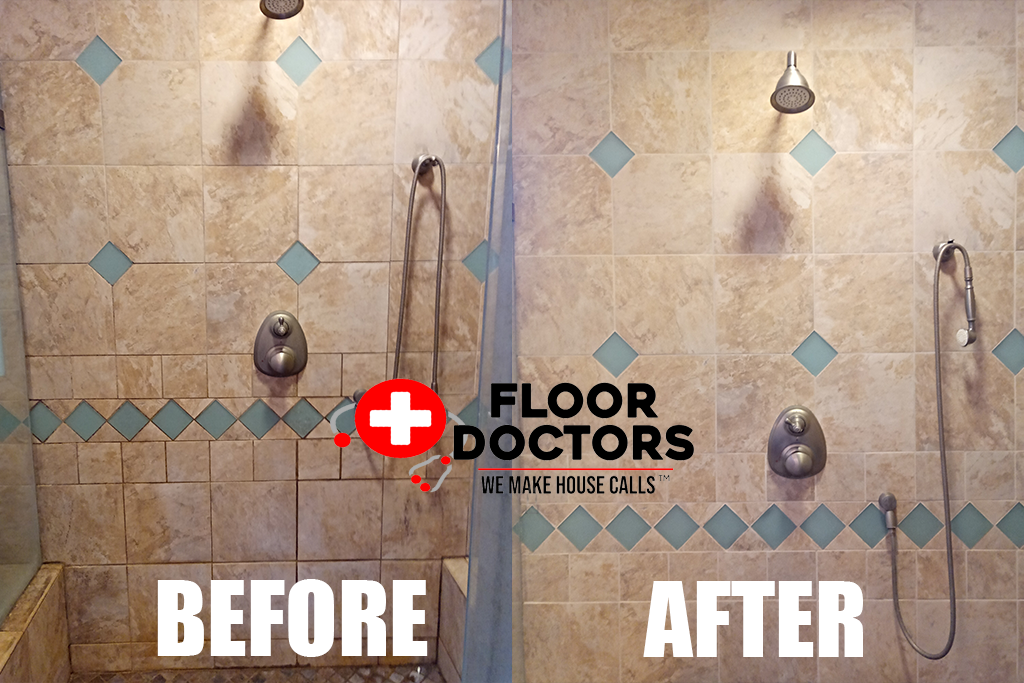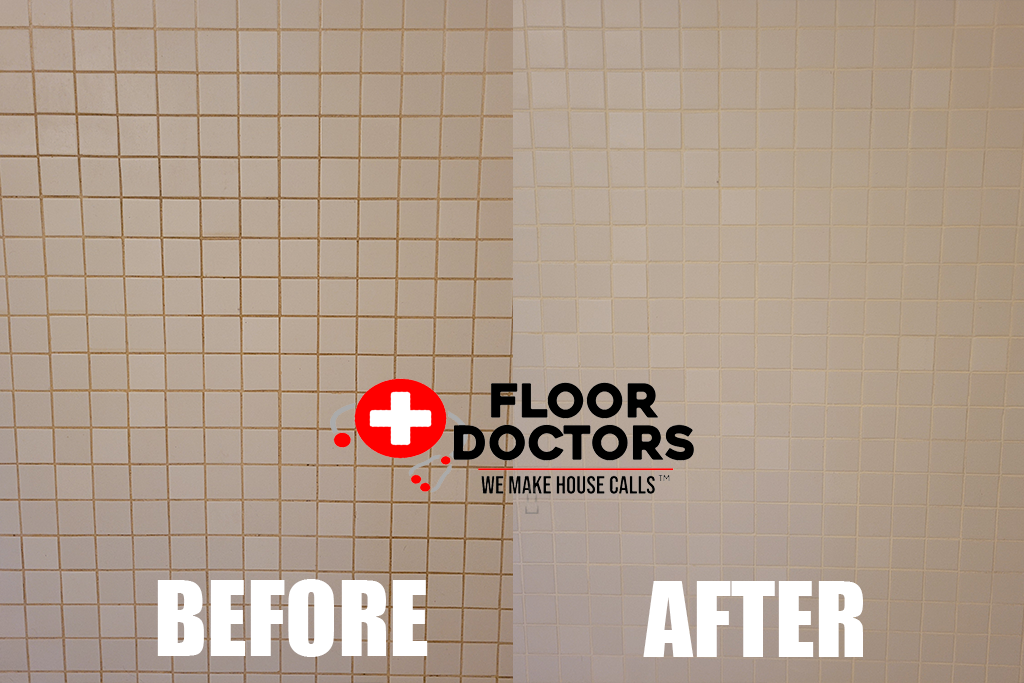 Why Choose Floor Doctors?
Don't Hire an Inexperienced Contractor
We offer a wide range of services that will dramatically transform the appearance, market appeal and capital value of your property. We provide a single source service for the treatment of problems associated with Tiles, Grout, Natural Stone & Masonry Surfaces.
FREE In-Home Estimate

We want you to know exactly what you're getting so we'll come over, demonstrate the results, and provide you with service options without the pressure and within your budget.
Competitive Pricing

Because we have lower overheads than our competitors, you get a better deal, every time!
Appointment Times That Suit You

Not only will we come to your place at a designated time, but we can also use a lock box, lock-up all doors, or leave a key with a designated person, if necessary.
Quotes With Options

Your on the spot quote will always include options where relevant so you'll never pay for repairs you don't need.
No Pressure & No Up-sells

We don't up-sell products or services when we arrive. Because your quote comes with options that are clearly explained to you, you'll never feel pressured into spending more than you have to.
We Arrive On Time

If we say 10am, we'll be there at 10am.
Everything Explained

Expect honest, clear, explanations of every problem we assess complete with options. We even give you a working plan on how to maintain your surfaces.
Intensive Training

To earn the right to be an expert, every technician completes both in-house and onsite training.
Ongoing Research & Development

We've developed our own range of cleaning products & sealers. To give you the best results we're always testing our products against the industry's. We've tested every commercial grade product on the market and ours are as good if not better.
We're Guests In Your Home

Expect your visiting Floor Doctors expert to be clean, tidy and smelling fresh! As your guest, it would be rude to be late so expect us on time. We'll not only leave the work area clean but even cleaner than it was before.